16-year-old male driver killed in Greensboro Personal Injury wreck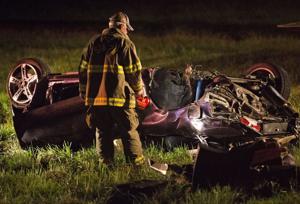 A firefighter surveys the wreckage of a car, Tuesday, Aug. 23, 2016, in Greensboro, N.C. The wreck on Sockwell Road left the 16-year-old driver dead and the 18-year-old passenger in critical condition.
Rescuers were called to 7116 Sockwell Road about 7:30 p.m. for a report of a wreck, according to a Guilford Metro 911 dispatcher.
The driver was pronounced dead at the scene and the passenger was taken to Moses Cone Hospital in critical condition, according to Guilford County EMS Director Jim Albright.
Contact our Greensboro Personal Injury Lawyers today if you or someone you know has been injured or lost a loved one as a result of someone else's negligence.